"A juggernaut of an LP … an instant classic in my book for sure."
Chadwick Easton – Melody Maker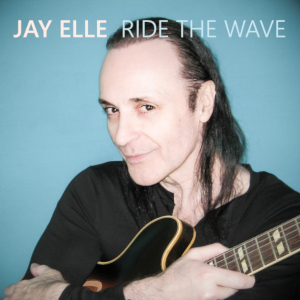 Available on all streaming services and digital stores worldwide: SPOTIFY, APPLE MUSIC, DEEZER, AMAZON, ETC…
You can sample the entire album or each song separately below:
Sample the entire album: 12 song medley (Sample 6:01)
Sample each song separately:
1 – Ride The Wave (Sample 0:30)
2 – Tequila Kiss (Sample 0:30)
3 – Want Me Bad (Sample 0:30)
4 – Miss Mess (Sample 0:30)
5 – Rainy Day (Sample 0:30)
6 – Insane (Sample 0:30)
7 – Better Luck Next Time (Sample 0:30)
8 – Angeling (Sample 0:30)
9 – She's So Fine (Sample 0:30)
10 – Morning Rain (Sample 0:30)
11 – Twelve On Sunday (Sample 0:30)
12 – Who's Camille (Sample 0:30)
This 12 song album was arranged, mixed and produced by Caleb "kbc" Sherman (Cygnus Sound Studio). The album was mastered by Paul Logus (plxmastering.com).
Available on all streaming services and digital stores worldwide: SPOTIFY, APPLE MUSIC, DEEZER, AMAZON, ETC…
If you want to purchase the album here, from my website, 12 songs for $15.48, click on the "ORDER NOW" button below and discover why MELODY MAKER, JAMSPHERE, RAZORFISH, THE HOLLYWOOD DIGEST and over 40 blogs and magazines are all talking about my songs.

You will receive a digital download of "RIDE THE WAVE" via email, immediately after placing your order.
"This is a juggernaut of an LP that doesn't ask questions nor apologize for any of its emotional output, which makes it an instant classic in my book for sure." Chadwick Easton – Melody Maker
"This is a tremendous record, and premium listening whether you're a newcomer or a longtime fan." Nicolle Killian – Mobyorkcity
"Jay Elle's voice is absolutely delicious, and so soothing." indiepulsemusic
"Jay Elle's music is heartwarming, organic and nurturing. He also has this pizzazz to him that is beyond charming." ratingsgamemusic
"Jay Elle is a rare performing artist who can balance pop sensibilities with a genuine personal message without ever erring too far over to one side of the equation." Heather Savage – razorfishreview
FOR A LIMITED TIME JAY ELLE IS GIVING AWAY "INSANE" FOR FREE!!!
Enter your name and email address below and you'll receive Jay Elle's song "INSANE" – FREE!