Here are 3 new songs. Thank you for listening. Let me know if you and your team are interested in working with me. You can contact me at jayelle@jayellesongs.com or call/text: 917 407 8829
Jay Elle – "Mad Out Of Hand". Produced by Caleb "kbc" Sherman.
Jay Elle – "There's No Better Forever". Produced by Caleb "kbc" Sherman.
Jay Elle – "New Dress". Produced by Caleb "kbc" Sherman.
ABOUT JAY ELLE
Jay Elle's album, RIDE THE WAVE, was selected for the 2022 Grammy® Nomination Ballot for the Best Pop Vocal Album category.
Number 19 on the TOP 40 National Radio Hits: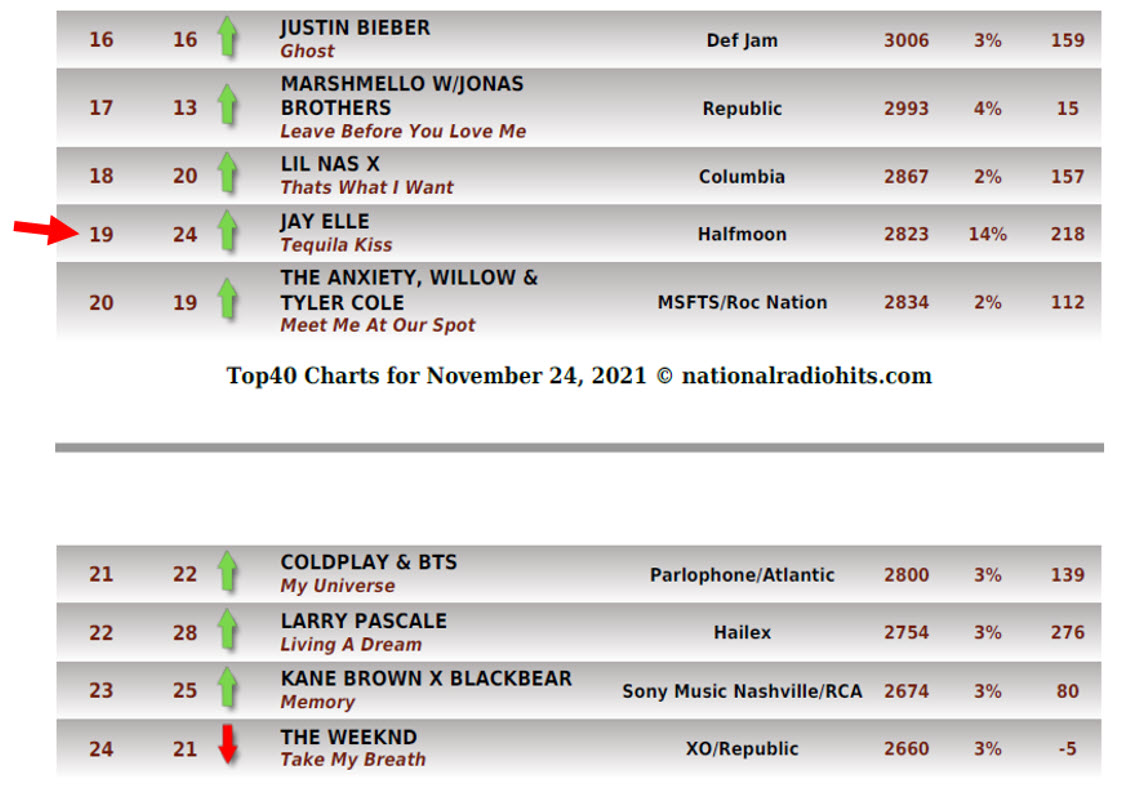 "RIDE THE WAVE: Nominated for ALBUM OF THE YEAR. If you aren't listening to Ride the Wave right now, you don't know what you're missing." IndieShark
"This is a juggernaut of an LP… an instant classic in my book for sure." Melody Maker
"This is a tremendous record… trustingly relatable." Mobyorkcity
The "Ride The Wave" album moved from #280 to #90 on the College Radio chart. The album picked up five Top 30 charters from places like WLAS Lasell College Radio in Newton, MA (#1), KMNR in Rolla, MO (#6), and KURA in Ouray, CO (#14). It also picked up a folk charter from WHFR in Dearborn, MI (#7). We tracked fresh airplay from WDCV in Carlisle, PA and Met Radio in Denver, CO. New stations that added the record include KLPI in Ruston, LA, KRNU in Lincoln, NE, and WOZQ in Northampton, MA.
In total, over 300 stations have played songs from the album "Ride The Wave" including: 502 Fallen Angel, Absolute Country, Absolute Pop, BGCR, BTDS, CB305, Country Power, Country Rage, Country Tunes, DLR, Duggystone, EMN, FAR, FAR Pop, FCR, GCR, Hot 93.7, Hot N Gold, KBMO, KCHE, KKUL,KSCR, KSPI, Low Country, MBR, MBR Pop, MVR, Music Corner, NFR, Sound Machine, TEM, W&C, WNHE, KBCZ, WVYC, WXOU, WUDR, WLFR, WVCW, KSPU, KMET, WERA, WFWM, WRKC, WWUH, WXAV, KFAI, KRUX, WAHS, KLPI, WSOE, KRNU, WOZQ, KWVA, WVIA, WKCO, WRRG, WDRK, KEBF, Newtown Radio, WBTV, KNNN, KCUR, KCOD, KCSB, WRHU, Gimme Country, KBBI, KHOL, WLNZ, KUGS, WMHB, WCBN, KCSS, WQBR, KMNO, KZFR, KZUM, WMBH, etc.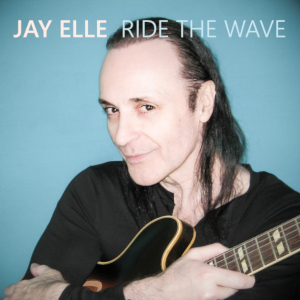 "There is no denying Jay Elle's ability to craft an easily memorable song with strong melodies, body moving rhythms, and an uplifting energy that is guaranteed to boost your mood." indiemusicdiscovery
Jay Elle's EP, "EASE UP" garnered lots of great press and radio play. The song "Needs Fixing" reached number 1 on the IndieWorld Country Record Report Chart.