Sample each song from Jay Elle's new album "RIDE THE WAVE" below:
Sample the entire album: 12 song medley (Sample 6:01)
Sample each song separately:
1 – Ride The Wave (Sample 0:30)
2 – Tequila Kiss (Sample 0:30)
3 – Want Me Bad (Sample 0:30)
4 – Miss Mess (Sample 0:30)
5 – Rainy Day (Sample 0:30)
6 – Insane (Sample 0:30)
7 – Better Luck Next Time (Sample 0:30)
8 – Angeling (Sample 0:30)
9 – She's So Fine (Sample 0:30)
10 – Morning Rain (Sample 0:30)
11 – Twelve On Sunday (Sample 0:30)
12 – Who's Camille (Sample 0:30)
If you prefer to have songs in your private collection, as I do, you can purchase a copy of the album "RIDE THE WAVE" for just $15.48 by clicking on the "ORDER NOW" button below:

The album is also available on all streaming services and digital stores worldwide: SPOTIFY, APPLE MUSIC, DEEZER, AMAZON, ETC…
This 12 song album was arranged, mixed and produced by Caleb "kbc" Sherman (Cygnus Sound Studio). The album was mastered by Paul Logus (plxmastering.com). Special thanks to both of them for an amazing job!!!!
Jay Elle (left) and Caleb "kbc" Sherman (right), producer of the album "Ride the Wave". Picture taken circa 19..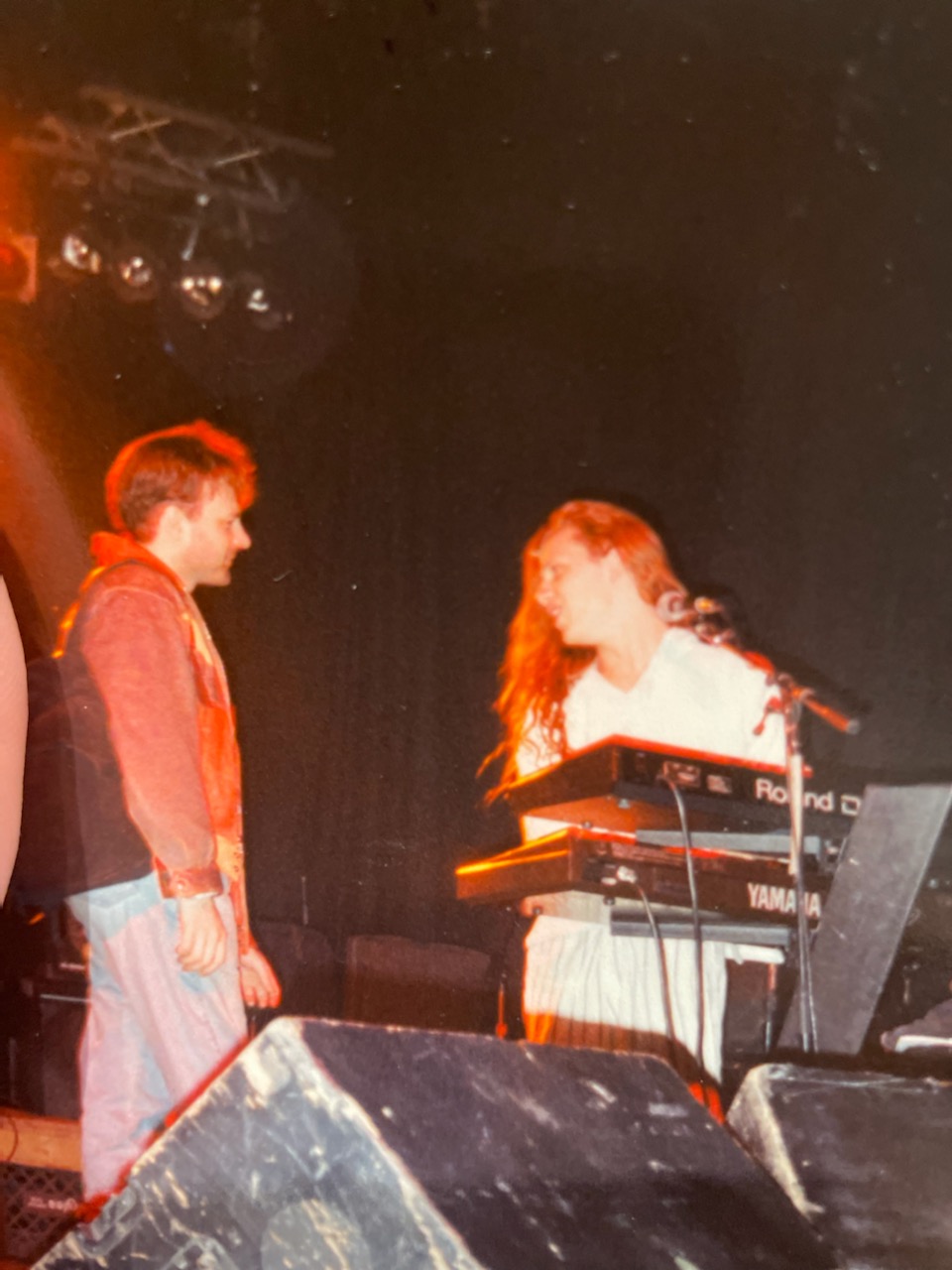 Special thanks to my oldest and dearest friend Philippe Blin for his support and teaching me a few guitar chords when we were teenagers. See where that got me… Thank you for listening to everything I ever recorded.
Thank you so much to my friends who helped select the songs on this album: Bibiche, Marielle, Patricia, Laura, Philippe, Donna, Katie, Sophie, Margaret, Shaffy, Bruno, Maureen, Orion. Great choices!
And a special thank you to Vivienne V. for taking great pictures and designing my record covers for the past few years. Thanks to Adela Sutac for her help preparing for the photoshoots. Adela will star in the video of "Miss Mess", the first single from the album.
The title track on the album is "Ride the Wave". My friend Jett Harris, with whom I recorded a few albums and countless songs, takes great pictures of surfers, among other subjects he focuses his lens on. (Instagram @jettt1209). I was inspired by these pictures. Thank you Jett!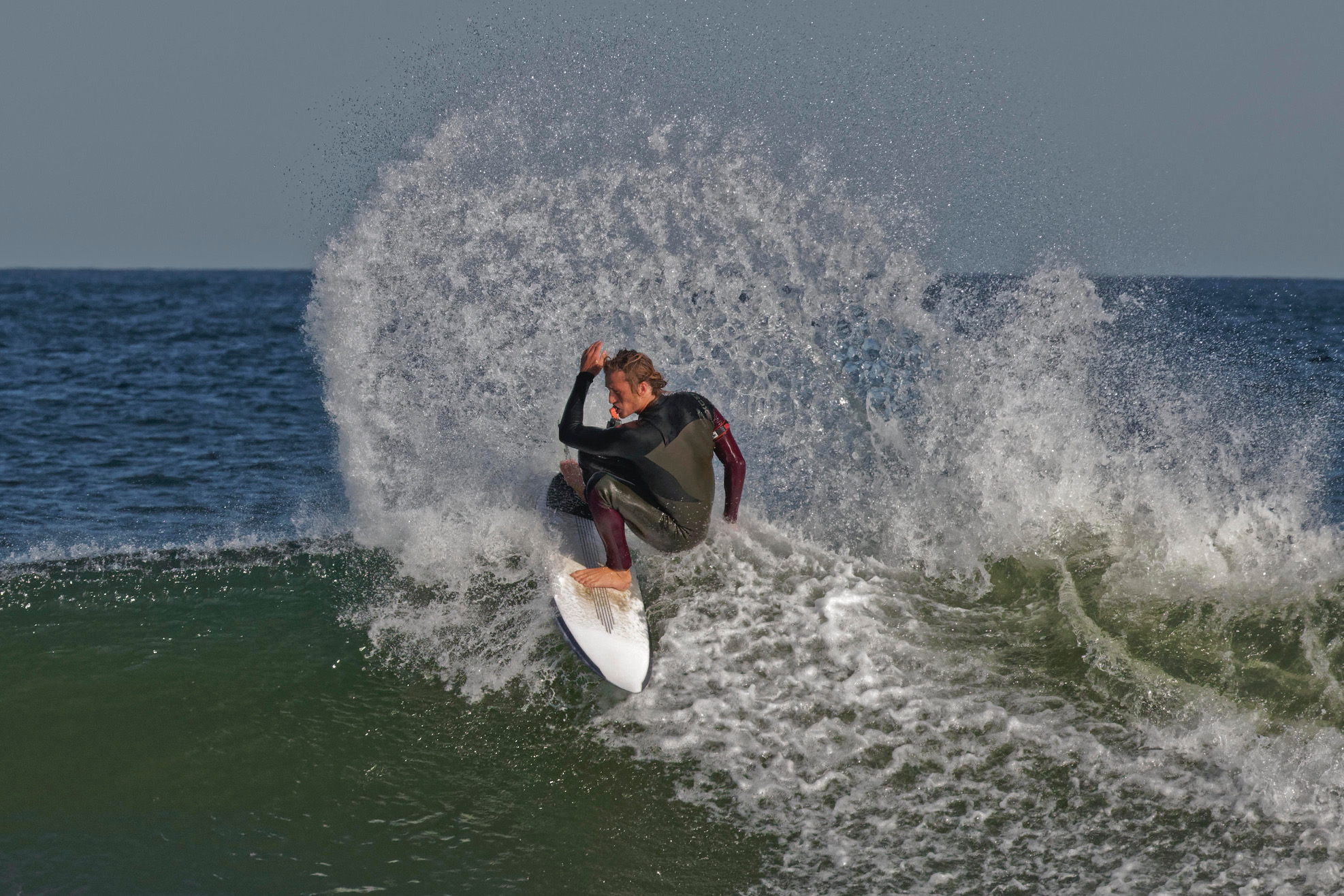 More about the "Ride the Wave" album: The Full Story
"RIDE THE WAVE: Nominated for ALBUM OF THE YEAR. If you aren't listening to Ride the Wave right now, you don't know what you're missing." Mark Druery – IndieShark
"This is a juggernaut of an LP that doesn't ask questions nor apologizes for any of its emotional output, which makes it an instant classic in my book for sure." Chadwick Easton – Melody Maker
"This is a tremendous record, and premium listening whether you're a newcomer or a longtime fan." Nicolle Killian – Mobyorkcity
"Jay Elle's voice is absolutely delicious, and so soothing." indiepulsemusic
"Jay Elle's music is heartwarming, organic and nurturing. He also has this pizzazz to him that is beyond charming." ratingsgamemusic
"Jay Elle is a rare performing artist who can balance pop sensibilities with a genuine personal message without ever erring too far over to one side of the equation." Heather Savage – razorfishreview
Click on the "ORDER NOW" button below to order Jay Elle's Album, "RIDE THE WAVE", and discover why MELODY MAKER, INDIESHARK, MOBYORKCITY, JAMSPHERE, RAZORFISH, THE HOLLYWOOD DIGEST and over 40 blogs and magazines are all talking about Jay Elle.

You will receive a digital download of "RIDE THE WAVE" via email, immediately after placing your order.