DOWNLOAD A WARM, ENERGETIC HIT SONG THAT WILL HAVE YOU CARRY ON WITH YOUR DAY WITH A SMILE.
"IN THESE TURBULENT TIMES, AND A SOMETIMES MIXED UP WORLD, IT'S ALWAYS NICE TO HEAR SOMETHING SO UPLIFTING AND POSITIVE AS THE MUSIC JAY ELLE CREATES." MusicNotez
FOR A LIMITED TIME JAY ELLE IS GIVING AWAY A FREE HIT SONG FROM HIS EP "EASE UP".
Enter your name and email address below and you'll receive one of Jay Elle's hit songs – FREE!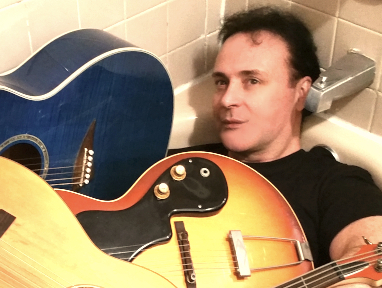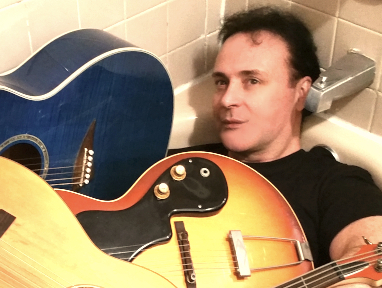 WHO IS JAY ELLE:
Jay Elle is an acoustic pop singer songwriter who brings warmth and energy through diverse, well-crafted, "five star", guitar-driven melodic songs, sprinkled with hints of folk, rock and Americana.
His soft inviting voice will uplift and soothe your spirits and his witty lyrics will provoke deeper thoughts about the world while sharing optimistic, positive, upbeat messages that will "have you carry on with your day with a smile".
Here is what the reviewers and bloggers are writing about Jay Elle and his songs:
"This EP is full of extremely pleasant, well written and nicely arranged music. It has all the elements of great writing, melody, outstanding groove, excellent recording and a whole bunch of subtle, musical beauty. Let's say that this recording has rekindled hope in me that there really still are artists out there who know how to make great melodic music." jamsphere
"Jay Elle's music is heartwarming, organic and nurturing. He also has this pizzazz to him that is beyond charming. In "Ease Up (Into Love)," one of the singles off of his new EP, Jay finds a way into our souls, blessing us with a gem that oozes with feel-good vibes." ratingsgamemusic
"Jay Elle is a rare performing artist who can balance pop sensibilities with a genuine personal message without ever erring too far over to one side of the equation. Ease Up has already earned Elle fulsome praise from many quarters and the praise is wholly justified; Elle is experiencing an early peak with this release, but I get the sense listening to this collection that he has only started scratching the surface of his abilities." Heather Savage – razorfishreview
"Jay Elle's voice is absolutely delicious, and so soothing. The current single, "Ease Up (Into Love) is very carefully crafted, and it's exquisite to listen to." indiepulsemusic
This FREE hit song was mixed and mastered by Grammy nominated engineer/producer Brent Kolatalo (Lady Gaga, John Legend, Lana Del Rey, Bruno Mars, Ariana Grande, One Republic…).